Mickey Rooney and Judy Garland famously cried out: "Hey kids let's put on a show!"
Well, the Pal Arabs do the exact same thing.
Except not so much.
A few days ago we posted a video of American-supported Palestinian TV celebrating the slaughter of five members of the Fogel family. Of course, this medieval blood lust is not confined to the Pal Arabs. Hatred of Jews is a cornerstone of Arab Muslim political and religious ethos, Sunni and Shia.
In the following videos from Palestinian TV, we see a massive and slickly produced celebration of the founding of Fatah, the Pal terror group.
As always, Arab children are brainwashed and then used and abused by their parents and leaders.
In this clip children voice the desire to become fertilizer for Jewish graves.
To think that we listen to Cole Porter—well, at least some of us do—when these charming ditties are available.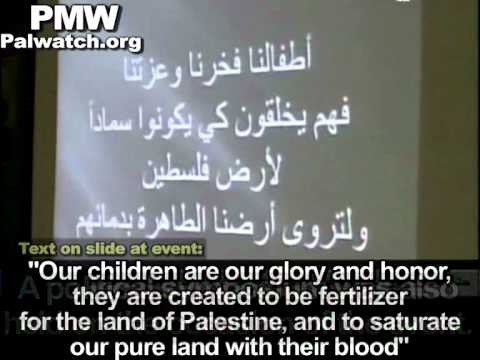 In a follow-up clip from the same show the PA leadership applauds the call for genocide of the Jews. Remember, these are the people with whom Israel is negotiating. This is the Pal leadership that has been dubbed "moderate" by the chattering classes.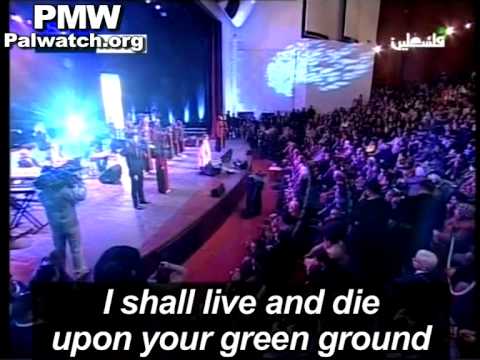 H/T Israel Matzav
In another case of Pal Arabs using and abusing their children, this time with faux art, see this excellent post by Elder of Ziyon.
Naturally, the Los Angeles Jewish Journal enables the Jew-hatred.
The LA Jewish Journal is funded—the paper bleeds red ink and their circulation figures are hugely inflated—by a group of millionaire arch-leftists from Brentwood and Beverly Hills. The editor-in-chief, Rob Eshman, has emerged over the years as spectacularly naive, a useful idiot for the Pal terrorists. Eshman includes articles by Conservative Dennis Prager to demonstrate how balanced is the Journal, but in fact, the anti-Israel and appeasement contributors dominate the pages by a factor of at least ten to one.
It is a shameful paper whose world-view can only be compared to the Judenrat.